Arriva per la prima volta in Italia il 26 e 27 giugno a Milano l'eMetrics Summit, l'evento più importante a livello mondiale in tema di Marketing Optimization & Digital Analytics.
eMetrics Milan Summit ("Il ROI del Marketing e del Web") organizzato da Business International – divisione di Fiera Milano Media – in collaborazione con  Rising Media vedrà la partecipazione esclusiva di alcuni dei più importanti esperti di marketing a livello mondiale come Neil Patel, Jim Sterne e Julius van de Laar, sessioni di formazione e aggiornamento professionale parallele, le testimonianze di importanti case studies aziendali italiani ed esteri, momenti di networking e di matching. L'evento patrocinato dalla World Digital Analytics Association (DAA) è rivolto a CEO, CMO, CIO, CTO, Online Marketing Managers/Direttori /VP's, Social Marketing Manager/Direttori, Digital and Web Analyst di grandi, medie e piccole aziende.
Keynote Speakers
Neil Patel – Co-founder – Crazy Egg
Neil Patel è co-founder di Crazy Egg, Hello Bar e KISSmetrics. Neil aiuta società come Amazon, NBC, GM, HP e Viacom ad accrescere le loro revenue. The Wall Street Journal lo definisce come un "top influencer" per quanto riguarda il web, Forbes come uno dei 10 top online marketers, ed Enterpreneur Magazine classifica la sua azienda tra le 100 più brillanti del mondo.
Julius van de Laar – Campaigns Consultant & Digital Media Strategist
Julius van de Laar è l'uomo dietro le quinte della vincente campagna elettorale di Barack Obama alle Presidenziali US. Ha lavorato nello staff dell'attuale Presidente degli Stati Uniti d'America dal 2007 sino al 2012, anni in cui è stato sempre protagonista al fianco di Obama sino alla battaglia decisiva per lo Stato dell'Ohio. Oggi van de Laar è uno dei political e digital media strategist più richiesti al mondo non solo da politici, organizzazioni governative e NGO ma dalle aziende che vogliono attraverso i new media sviluppare strategie per raggiungere i propri obiettivi ed i propri clienti.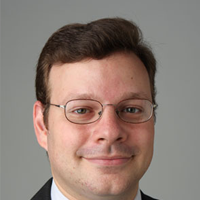 James G. Robinson – Director, News Analytics – The New York Times
James G. Robinson is the Director of News Analytics at the New York Times, where he helps journalists and editors use audience insights to get smarter about how they produce, promote and publish the Times online. Before joining the Times, he built and ran BaseballLibrary.com, which aggregated dozens of print baseball reference books into a 20,000-page hypertext narrative of baseball history.
Jim Sterne – Founder – eMetrics Summit
Jim Sterne è dal 1993 un consulente internazionale specializzato sulla misurazione delle attività dell'online marketing  utilizzate per creare e rafforzare le relazioni con i clienti. Sterne ha scritto sette libri sull'utilizzo di Internet per il marketing, fondatore di eMetrics Summit  – www.emetrics.org ed attualmente è co-fondatore e Chairman  del Digital Analytics Association  – www.DigitalAnalyticsAssociation.org
Conference Chair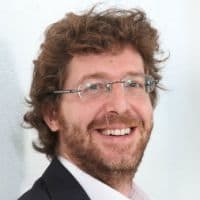 Paolo Zanzottera 
Paolo è un veterano di analytics ed ha iniziato durante i suoi studi universitari nel 1998 a lavorare  come SEO, quando ha iniziato a "consumare"  log data per creare report di web analytics. Dal 2007 Paolo è un membro del consiglio di ShinyStat: una società di digital analytics, provider certificato per Audiweb.
Featured Tracks
Perché partecipare?
eMetrics rappresenta il punto di riferimento della formazione sulla misurazione delle attività digitali e si rivolge  a tutto il management della divisione marketing e di comunicazione delle aziende moderne che operano sul digitale, offrendo delle visioni strategiche di alto livello e mostrando le best practices nei vari canali digitali. Dai siti web ai video online, dai social network al mail marketing, in questa conferenza verranno svelate tutte le tecniche migliori per misurare e massimizzare il ROI.
Sponsorship & Exhibit Opportunities
Genera per la tua azienda nuove opportunità di business diventando Sponsor o Espositore di Emetrics Summit 2014 a Mlano! ! Il pubblico eMetrics si compone dei principali decision maker Emetrics di di aziende di grandi, medie e piccole dimensioni che sono interessate a saperne di più su come orientare i risultati di business attraverso l'analisi dei dati e la tecnologia usata utili per il loro business