Arrives for the first time in Italy eMetrics Summit – "Marketing & Digital Optimization: Il ROI del Marketing e del Web" the most important event in the world of Digital Marketing Optimization and Web Marketing & Analytics.
eMetrics Summit will be held in Milan on the 26th and 27th June 2014 and will be attended by some of the foremost experts and international case studies with training parallel sessions,  Top Keynote Speakers, Roundtables, time of Networking and Matching.
For over 10 years, the top managers of large, medium and small companies attend  in eMetrics to discover new ways to increase the return on their online investments.
Among the business figures present : CEO, CMO, CIO, CTO, Online Marketing Managers / Directors / VP's, Social Marketing Managers / Directors, Web Analyst, Corporate Website Owners, Business Intelligence practicioners.
Keynote Speakers
Neil Patel – Co-founder – Crazy Egg
Neil Patel is the co-founder of Crazy Egg, Hello Bar and KISSmetrics. He helps companies like Amazon, NBC, GM, HP and Viacom grow their revenue. The Wall Street Journal calls him a top influencer on the web, Forbes says he is one of the top 10 online marketers, and Entrepreneur Magazine says he created one of the 100 most brilliant companies in the world.
Julius van de Laar – Campaigns Consultant & Digital Media Strategist
Julius van de Laar is the man behind the scenes of the successful campaign of Barack Obama in the U.S.A. during the presidential elections. He worked on the staff of the President of the United States of America from 2007 until 2012, where he was  always the protagonist alongside of Obama until the decisive battle for the state of Ohio. Today, van de Laar is the digital media and political strategist most popular in the world not only for politicians, government organizations and NGOs but also for companies that through new media want to develop strategies  to achieve their customers and their target.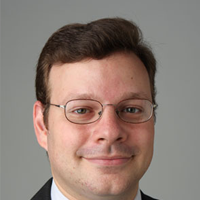 James G. Robinson – Director, News Analytics – The New York Times
James G. Robinson is the Director of News Analytics at the New York Times, where he helps journalists and editors use audience insights to get smarter about how they produce, promote and publish the Times online. Before joining the Times, he built and ran BaseballLibrary.com, which aggregated dozens of print baseball reference books into a 20,000-page hypertext narrative of baseball history.
Jim Sterne – Founder – eMetrics Summit
Jim Sterne is an international consultant focused on measuring the value of the online marketing for creating and strengthening customer relationships since 1993. Sterne has written seven books on using the Internet for marketing, produces the eMetrics Summit – www.emetrics.org and is co-founder and current Chairman of the Digital Analytics Association –www.DigitalAnalyticsAssociation.org
Conference Chair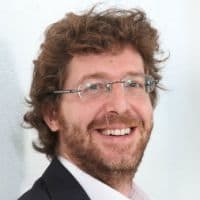 Paolo Zanzottera 
Paolo is an analytics veteran having started work as a SEO in 1998 during his studies at university when he began to "consume" log data to create web analytics reports. In 2000 he got his degree at Bocconi University in economics with the thesis "Consumer protection in ecommerce", working on that topic with an Internship in the European Commission in Brussels. He came back to Italy at the end of the 2001 and he founded a web agency: Bizonweb srl, focused on ecommerce and web marketing. Since 2007 Paolo is a member of board of ShinyStat: a digital analytics company, certified provider for Audiweb.
Featured Tracks
Sponsorship & Exhibit Opportunities
Generate new business opportunities for your company becoming a Sponsor or Exhibitor at  eMetrics Summit  2014 in Milan! The emetrics audience is made up of leading emetrics decision makers of major companies that are interested in learning about  on driving business results through data analysis and technology adoption useful for their business. Click here